We are Financial Planners at our core. We focus on wealth management and retirement planning, but also advise on risk management and estate planning.
Our Story
What We Do & How We Got Here
Our unique business model involves referring clients to discretionary Portfolio Managers as our primary investment solution. We have the honour of advising on over $500M of investible assets in client portfolios in this manner. Delegating this investment management allows us to focus on two key activities where we add the most value:
Financial and Estate Planning and modelling the most efficient drawdown of retirement resources

Helping you hold the portfolio managers accountable by benchmarking your results
OUR HISTORY
A company built on the confidence and trust that clients HAVE placeD in us for over 50 years.
1960
BLACKBURN INSURANCE AGENCY
Cecil Blackburn, who began in the life and health insurance industry in the late 1950s, becomes one of Western Canada's first independent life insurance brokers, freeing himself from the constraints of representing just one insurance company.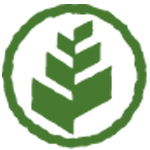 1972 — 2001
NAKAMUN FINANCIAL GROUP
Banding together with other like-minded brokers, Cecil helps found The Nakamun Group, which has offices throughout Western Canada. The business evolves to be more than just life and health insurance and The Nakamun Group is the wealth management and financial planning entity.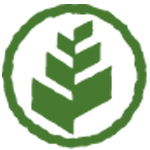 2001 — 2005
BLACKBURN DAVIS FINANCIAL INC.
Cecil Blackburn forms a partnership with John Davis in 2001 when they purchase Langevin Insurance Agency. They continue to operate under The Nakamun Group banner.
2005 — 2020
BLACKBURN DAVIS FINANCIAL INC.
After Cecil Blackburn's retirement, Core Financial is acquired in 2006 and a new partner Stephen MacDonald is brought in to help service the needs of these clients. The affiliation with The Nakamun Group ends and a new brand is created to reflect our fresh start.
2020
BLACKBURN DAVIS FINANCIAL INC.
While refreshing our Blackburn Davis Financial brand image we launch a new brand, Blackburn Davis Wealth, for all investment and wealth management activity. All Financial Planning and Insurance advice is still delivered by Blackburn Davis Financial.
Our Company Mission & Values
To simplify the lives of professionals and business owners by coordinating their unique financial needs.
Simplicity
Your needs are by no means simple, but we can reduce the confusion and complexity of your financial realities. For example, you may be faced with the dilemma of unlocking the equity in your business for retirement. We coordinate the process from start to finish. From valuation of your business to providing an income with invested proceeds, your peace of mind is our responsibility.
COORDINATION
The coordination of your financial plan is twofold. First, we work with your accounting, tax, and business advisors to ensure personalized and optimal results. Secondly, we coordinate all aspects of your financial needs. We believe that to properly plan for retirement, with predictability and peace of mind, health and estate needs must also be considered. The intricate connections between these needs allow us to offer you individualized solutions.
UNIQUE FINANCIAL NEEDS
We assist professionals and business owners with their specific financial issues, such as helping a retiring professional to choose the best pension option, or creating strategies for the business owner who needs to stay below the small business deduction limit. We use proven wealth, health, and estate strategies to turn corporate dollars into tax deferred personal dollars, by creating corporate expenses that are not taxable benefits to the employee (shareholder).
COMPANY BELIEFS
We Believe 
… a needs driven financial plan with a hierarchy of priorities is key.
WE BELIEVE IN A COORDINATED APPROACH TO FINANCIAL PLANNING
Set goals, explore solutions, and take action.
Uncontrollable events, such as death, disability, and a personal health care crisis deserve attention before controllable events, such as retirement, and education planning.
Without a plan, you are subject to disruptive and potentially devastating outside influences.
Reducing volatility can be an important factor when aiming for out-performance. 
TAX EFFICIENCY IS A PRIME OBJECTIVE
We have few opportunities to limit our level of taxation; any wealth, health, or estate strategy that limits tax is worthy of exploration.
…your relationship with your advisor is a partnership.
Without empathy, understanding, and disclosure, our value to each other is limited. In our form of partnership, we alone are held accountable for your outcome and results.
…you deserve peace of mind.
For many, peace of mind means being confident of the future. Whether through being certain about business succession plans or that core values towards money are transferred to our children, we all find peace of mind in different ways.
PRESERVE AND GROW YOUR WEALTH
…our clients prefer to preserve and grow their wealth the "old fashioned way" – patiently.
Being patient means clearly establishing investment guidelines for our asset allocation and diversification decisions and then measuring our results against predetermined benchmarks.
…your unique and sophisticated financial life can be simplified.
Having your financial affairs summarized in a clear, concise and accountable manner provides you with confidence.
PROCESS
OUR APPROACH
We follow a simple six-step process as recommended by FP Canada™.
Watch The Financial Planning Process video.